'We are pleased to announce the successful completion of Stage 1 of the Make Your Mark campaign. We look to the future with great optimism and purpose as we continue to build on the School's founding vision — to be a school that nurtures character in every student.'
Dr Rob McEwan (July 2022)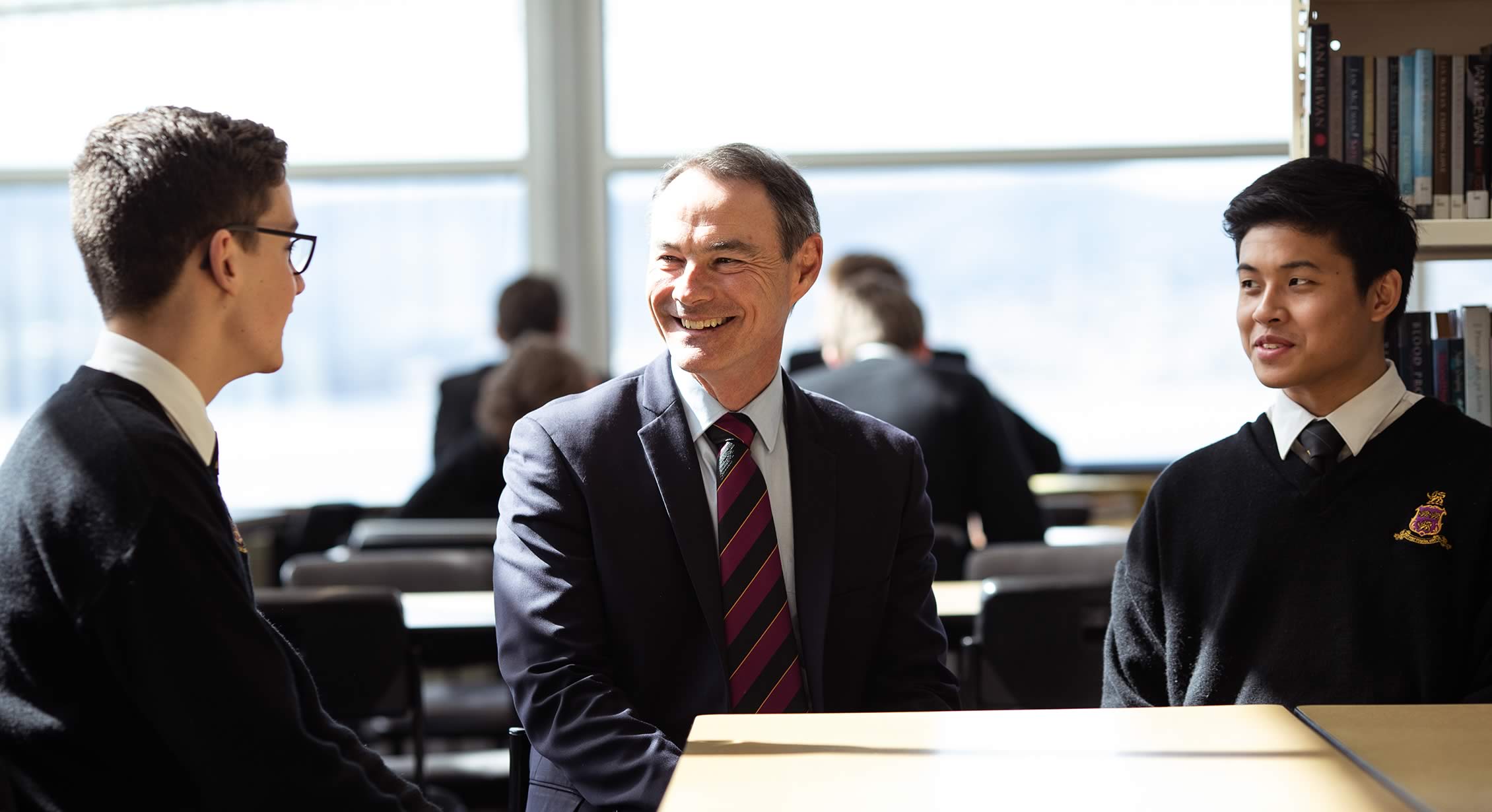 Having successfully achieved our MYM (Stage 1) target of $12.5 million, we are now focused on final design and our development application with a view to realising our vision.
At the centre of this vision is the Signature Building — an inspiring, multi-purpose facility that will carry the spirit of the School through generations of Hutchins students to come. This is an opportunity for us all to make a lasting contribution that will become an integral part of every student's Hutchins experience.
It is not too late to make your mark. Please join us as we look to the future with great optimism and enthusiasm as we play our part in building on the founding vision of this school — to nurture character in boys who act with kindness, humility, respect and courage.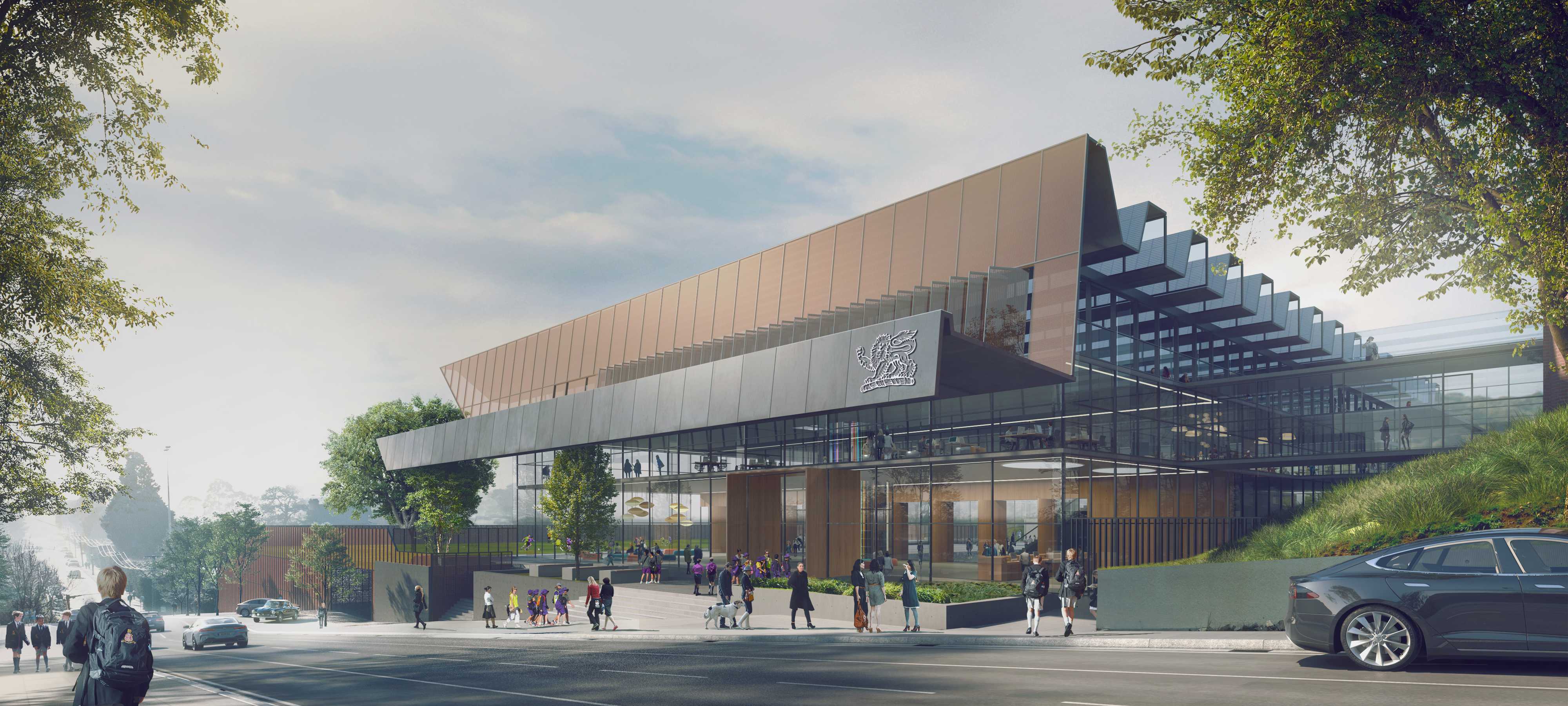 Building the future heart of our community
Total donation count
4,454
We are all blessed to be a part of this wonderful community and now is our moment to secure the future for the next generation of boys. Our efforts are gaining momentum.
Contact the Advancement Office on +61 3 6221 4310 or advancement@hutchins.tas.edu.au to find out more about how you can support the Make Your Mark Campaign and the opportunities it will provide.
The central feature of the Signature Building will be an auditorium capable of congregating the entire school, complemented by facilities for indoor sports and performance.
Taking advantage of the latest technology and design, this world-class facility will be a hub not only for the boys of the School, but for parents, carers, Old Boys, friends and the wider community.
Other features will include:
Entrance foyer, displaying artworks and memorabilia
Indoor swimming pool
Basketball/badminton/volleyball courts
Weights and cardio rooms
Yoga/Pilates studio
Flexible learning spaces
Meeting room, Boardroom and offices
Parking space for 120 cars
A home for the Hutchins School Old Boys' Association and The Hutchins School Parents' Association
The Signature Building will be open to members of the greater Hutchins community. It will be operated on a commercially-sustainable basis, via both a membership and fee-for-service model, with the aim of becoming a profitable endeavour for the School.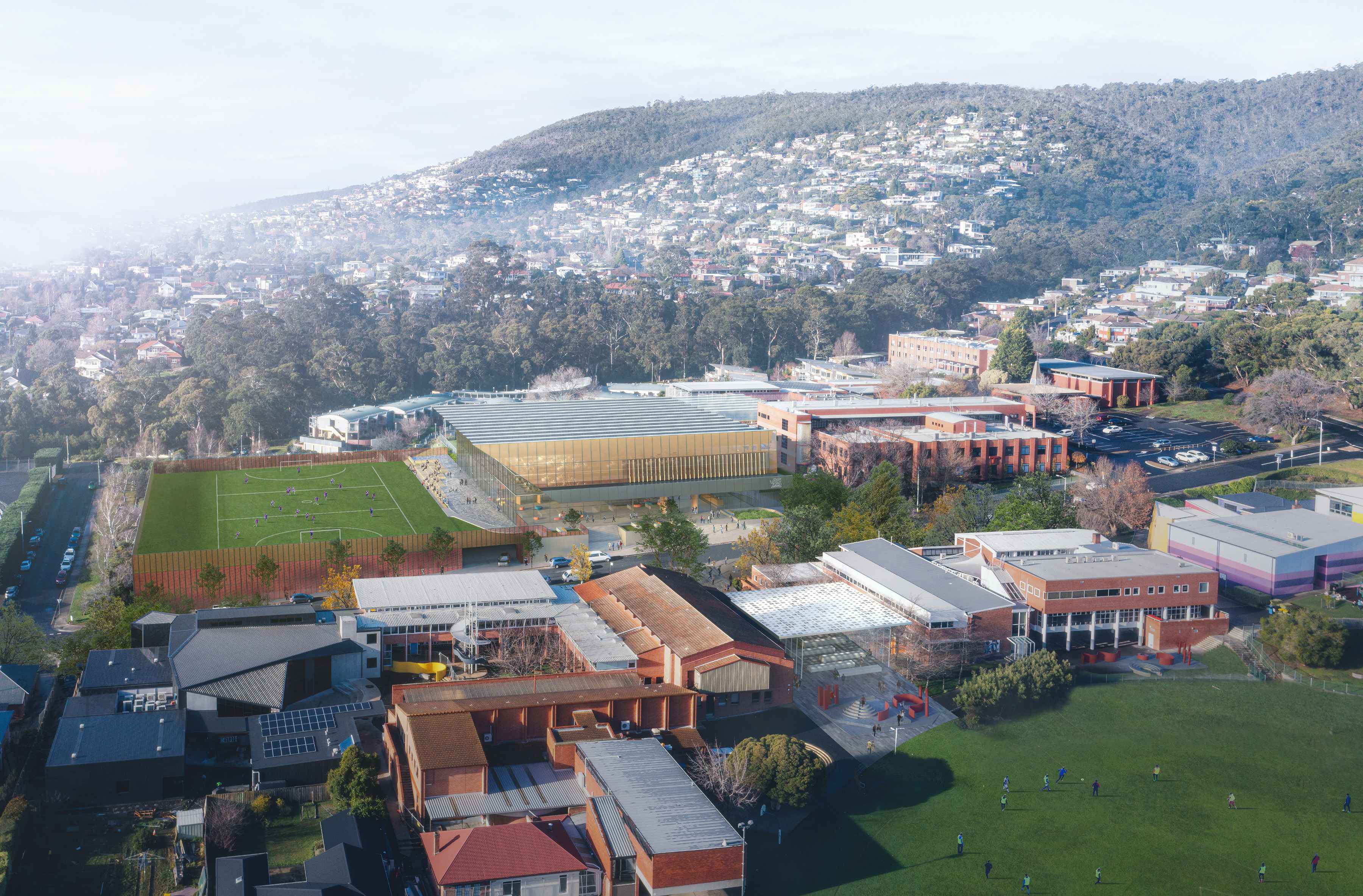 Our vision
The Signature Building will be a multi-purpose facility to inspire Hutchins boys for the future. The excellence and ambition of its design, along with the scope and variety of its many spaces, will make an emphatic statement that we are the leading school for boys.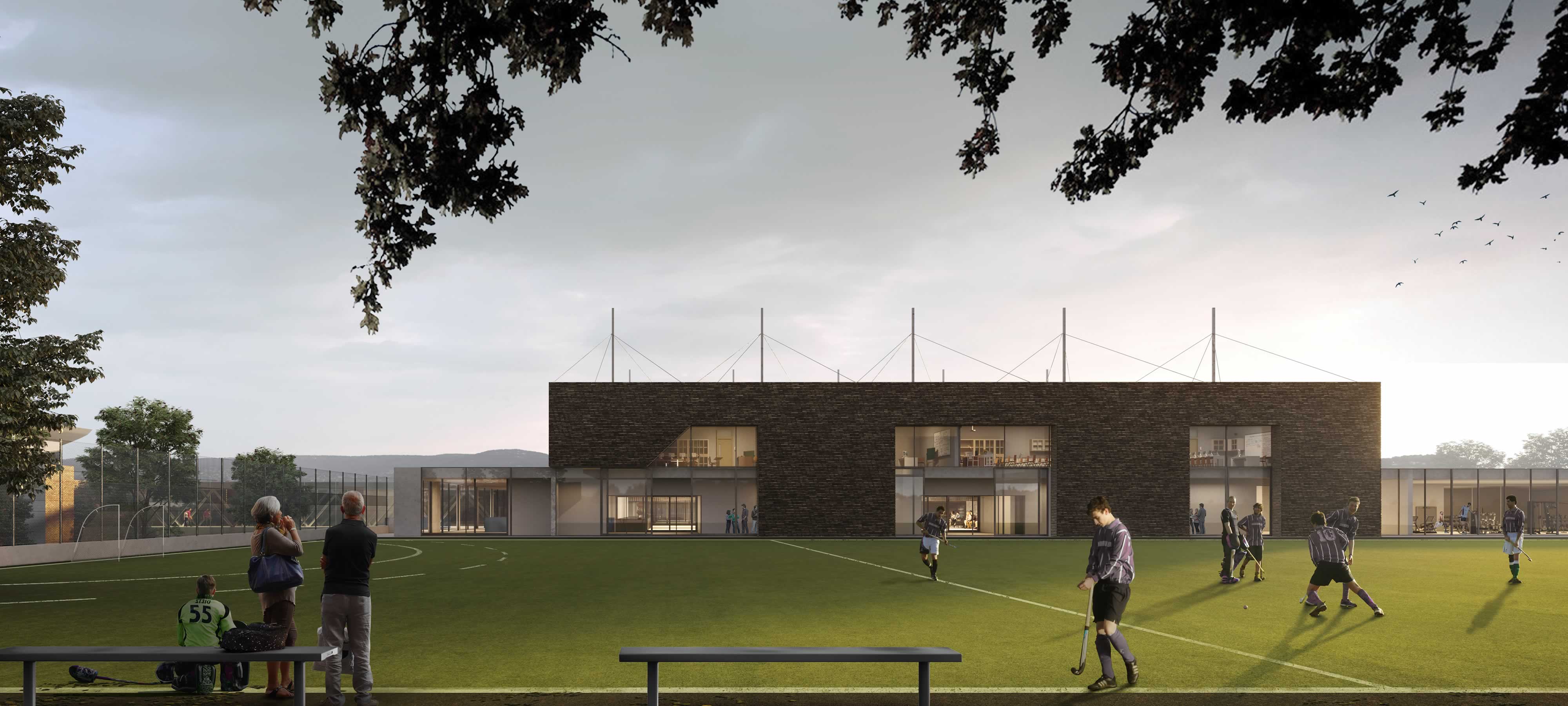 Boys need and respond to the challenges of healthy physical activity.
We know that when our students are encouraged to participate fully in a wide range of activities, their educational outcomes improve and their overall wellbeing is enhanced.
With its focus on active participation in sport, recreation, creativity and performance, the Signature Building will open many opportunities for our boys to engage more deeply with these key aspects of their broader education.
Harrison Grant ('18)

Hamish Allan ('18)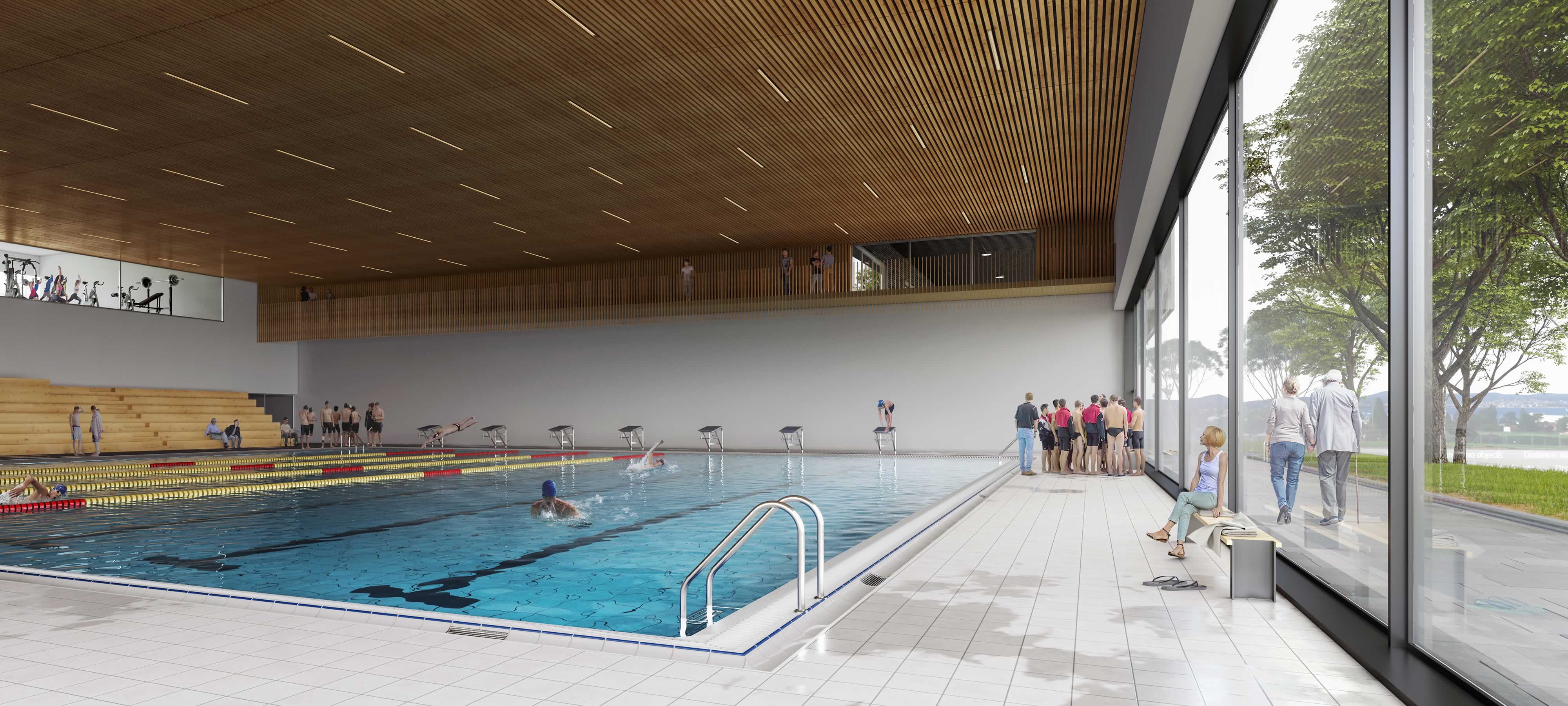 Active body, healthy mind
Our Vision is to provide an inspirational education where each student strives to achieve their personal best and is willing to serve their community as an informed and active citizen.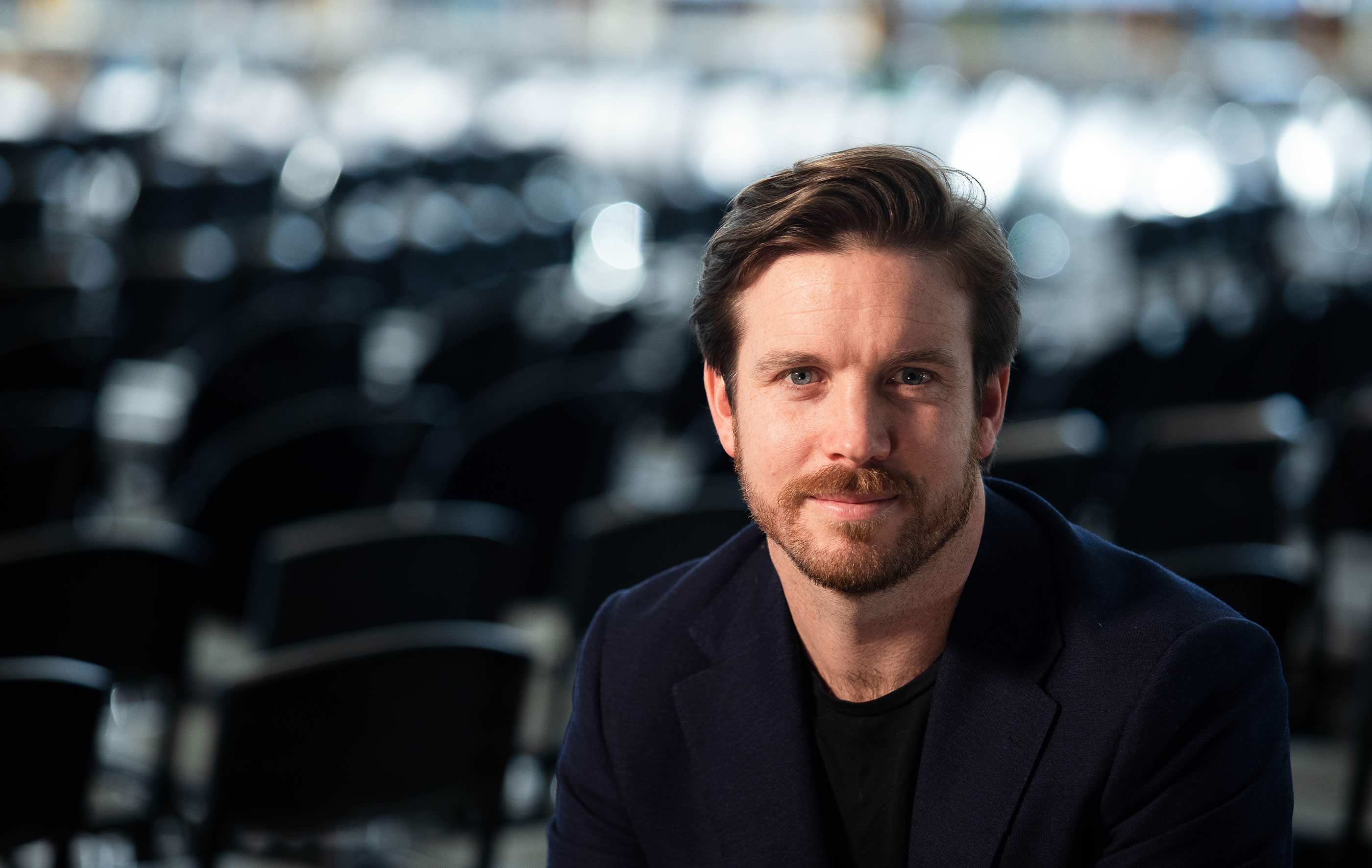 'At Hutchins, I embraced an active and engaged life. I've since learnt the importance of action for my own wellbeing and the power it has to engage a community. I'm excited to hear about the Signature Building and support the creation of such a positive environment for young men and the benefits it will bring to our community.'
Tom Windsor ('99), Managing Director at Coverall Security and Movember campaigner (Mobart MO Bros)
A space
to gather.
Sam Banks-Smith, Year 11

Hutchins Senior Dance Troupe

Sheng-Yuan Lynch, Year 10
At the heart of our vision is an auditorium capable of congregating the entire school, as well as facilities for indoor sports and performance.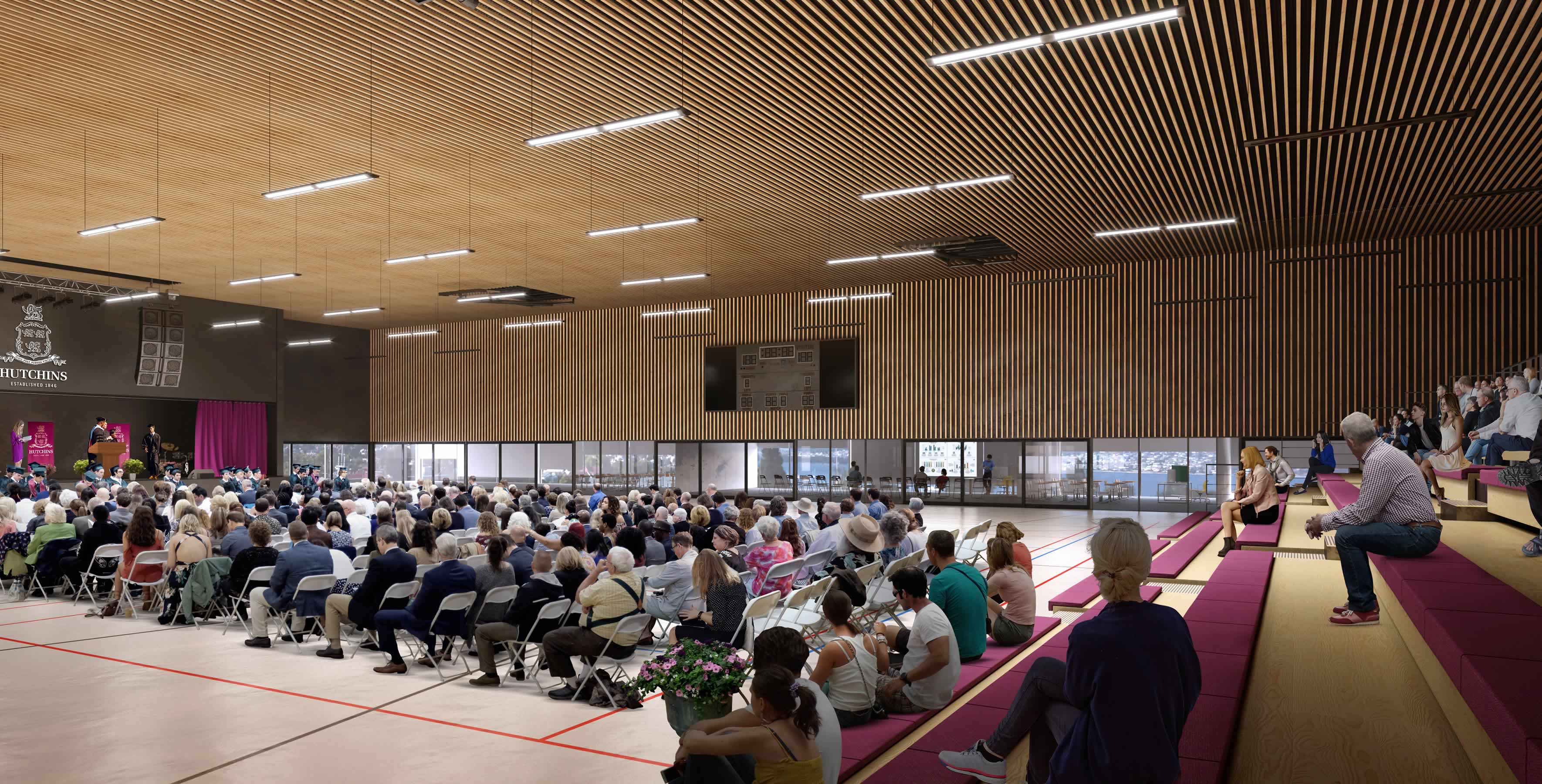 'The School Board is focussed on future-proofing our campus. Our vision is to create an inspirational space that allows Hutchins boys to thrive. We would like to bring the whole school community along with us on the journey to realise this exciting vision.'
Mr Gene Phair, Chairman of The Hutchins School Board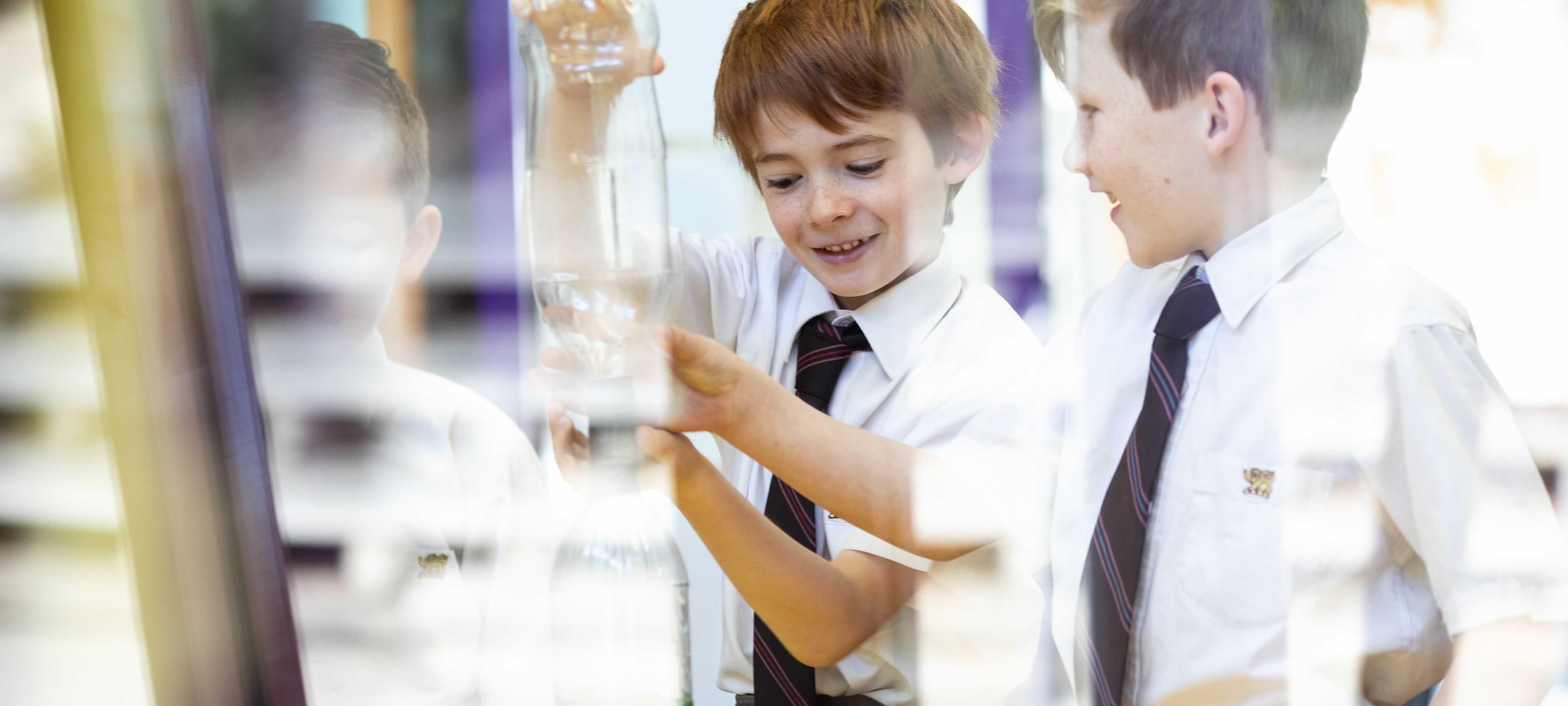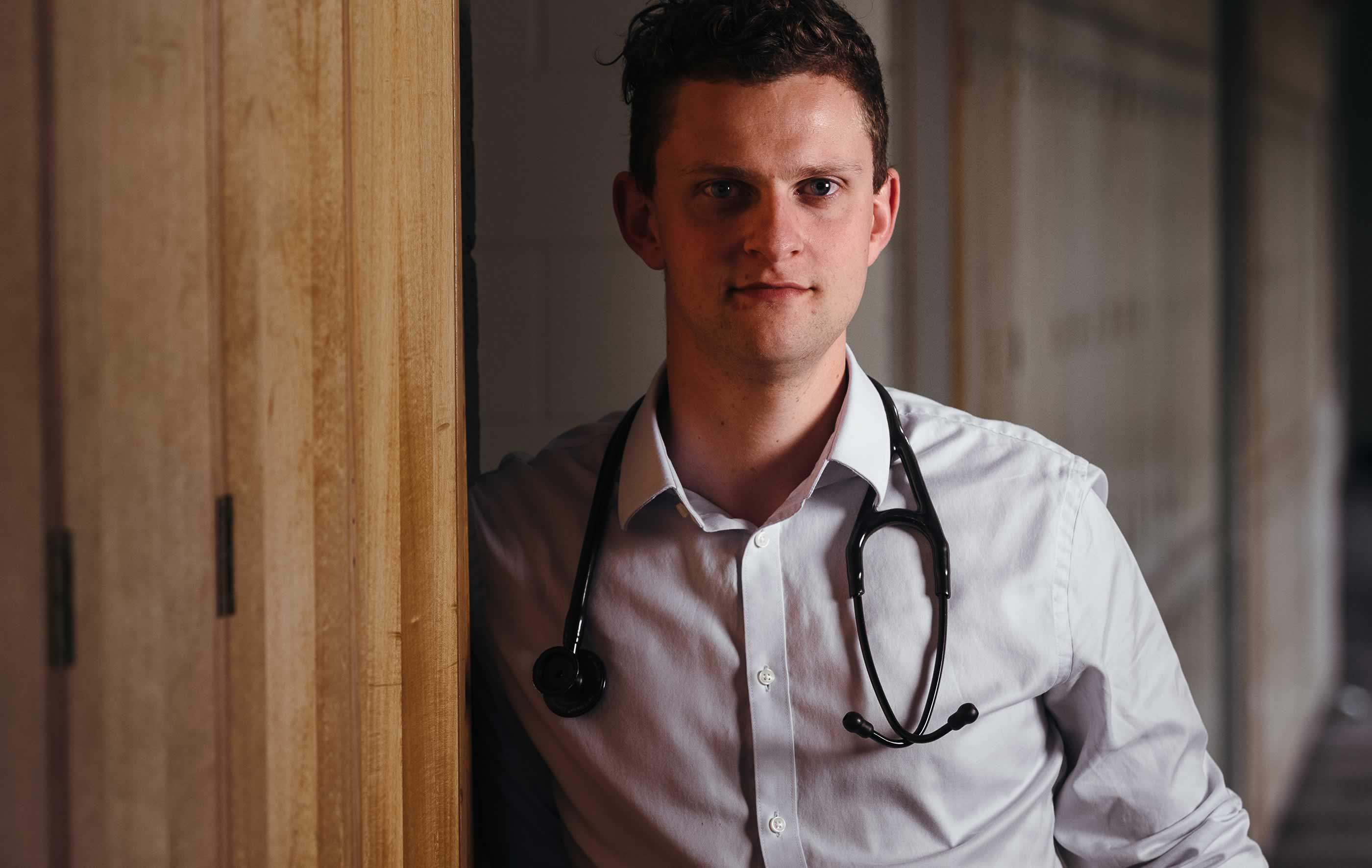 'I was lucky enough to be the beneficiary of a scholarship at Hutchins. I look forward to giving back to this wonderful community that has afforded me so many opportunities.'
Dr Charles Haward ('11), P H Rockett Scholarship recipient and Registrar, Royal Hobart Hospital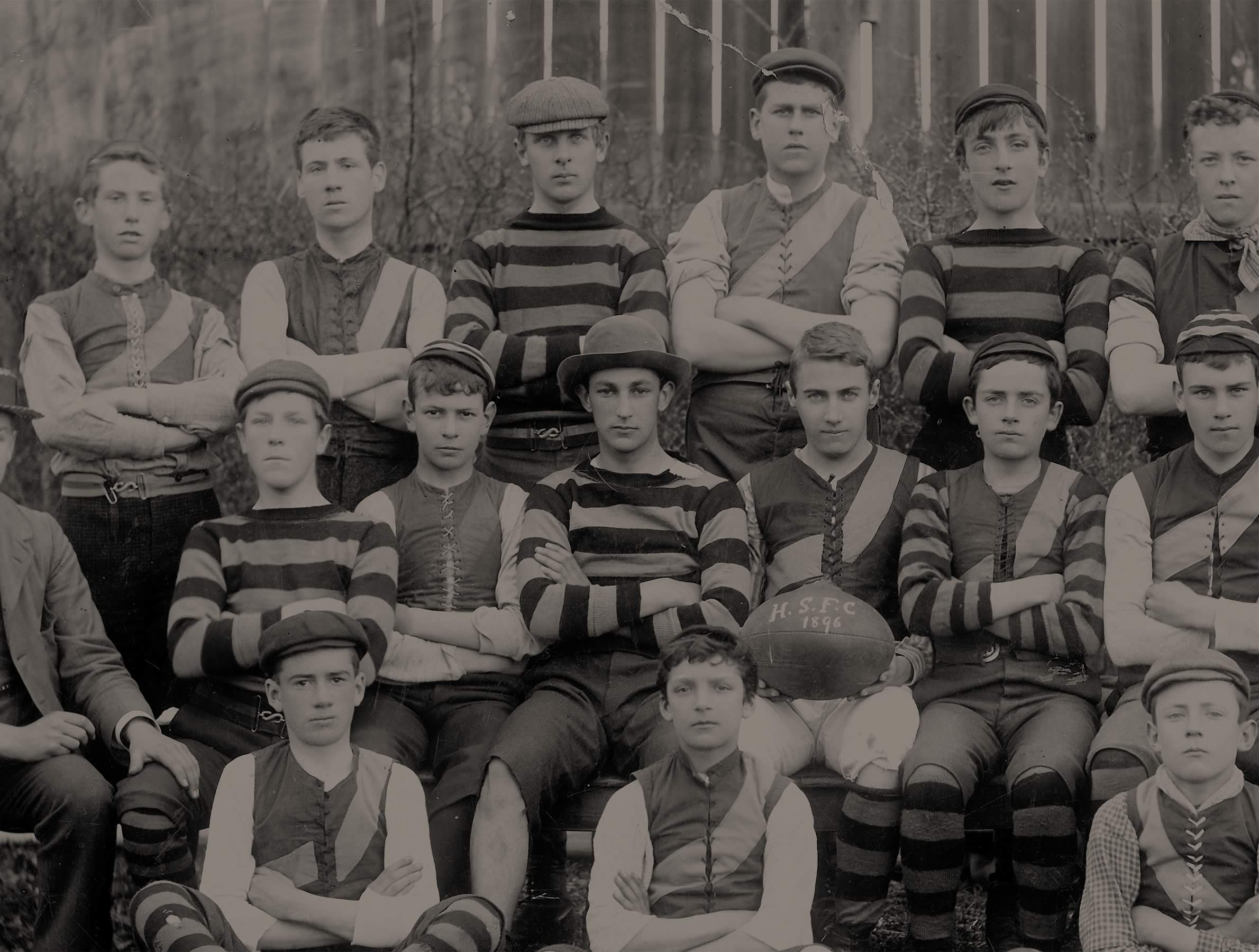 What you do matters.
A worthy investment
Since 1846, our school has valued the generous support of benefactors. Over those 175 years, people have celebrated what Hutchins means for them and for their families through direct endowments to the School.
The School has used those gifts to build on the strong foundations of the past and to plan ahead to excellence in education for the future. The Signature Building will meet the needs of the School community for many years to come. In its scope and vision, it represents transformative change for the next generation of students.
Our spirit is strong and we ask you to join us to build the future heart of the School, together.
The Make Your Mark Campaign offers many opportunities for members of the wider school community to be involved in the fundraising efforts that will underpin the establishment of our Signature Building.
The School recognises the social and environmental global challenges we all face. As a consequence, our decisions around building infrastructure and operations more broadly will be guided by the School's sustainability framework. This will include consideration of sustainable, ethical sourcing of products and materials, and our movement towards net carbon neutral emissions.